Fashion Trends for 2020/2021
Introduction
2020 fashion show is a blue print that highlights the Fashion trends of 2020. Fashion is evolving every day. The fashion trends of 2020 speak volumes of the trends and seasons of the year, from winter/fall to summer seasons.
Fashion models and celebrities have a lot of impact on how we dress because of their popularity. Social media as well has a lot of influence on how we dress. All fashion trends are displayed on fashion shows for people to know the trends and how to dress for every season.
We all know that not all and sundry can afford designer wears but if you are following the trends, you can recreate any style you like at affordable rates.
Vanessa Valiente's Prediction of Fashion Trends in 2020
Vanessa Valiente a fashion stylist revealed that the major trends in 2020 are vibrant colors, pastals, monochromes and stylish skirts, noting that fashionistas might be fade up with jeans
Vanessa noted that, designers approach to fashion in 2020 is welcoming due to the unique styles they have on display, stating that the niche is not over flogged which will be embraced by people around the world. (1)
Whitner Wanders list of Top Fashion Trends Predictions 2020
Neon's
Pastels
Western Style
Bike Shorts
Tie Dye
Animal Prints
Suiting
Neon Brights in her opinion noted that 2020 fashion trends colors are pink, Neon green and pink. We can see bold colors suitable for summer, noting that pastels are big trend for 2020. Other colors that are significant in 2020 are nudes (Valentino Designs) baby pink and cobalt blue. (2)
.Animal Prints
In contemporary fabric trends, animals have become our friends. The fashion trends of 2020 displays a lot of leopard skin, snake skin and zebra skins in it. These prints are the most popular animal print to dominate.
Power Suits
For 2020 fashion trends, Power suits have bounced back, giving you an outstanding look. It can be styled with a bold suit in red or blue. This trend gives one an easy but classy look.
Bike Shorts Celebrities have taken over this trend as we can see on social media from Kim Kardashian to Hailey Baldwin and others rocking this trend.
Jason CEO of Alloy Apparel 2020/2021 Fashion Trends of 2020
Jason the CEO of Alloy Apparel mentioned that One look that's sure to pop up in 2019/ 2020 is holographic clothing.
These holographic clothing's have pearly, glossy, and shimmery colors which are ultra bold and experimental, without making you look like a six-year-old whose trying too hard to look grown up.
Whether you pair holographic heels with your favorite pair of boyfriend jeans and a simple top, or go all out with a knee-length holographic coat, you simply can't go wrong with holographs.
Those looking to experiment with holographic clothing can start small (think shoes, nails, bags, and other small accessories) before gradually becoming more and more bold with the look.
Just remember: the easiest way to pull off a holographic look is to pair it with neutral colors like black, white, or pastels, and no matter what–don't wear two holographic items of clothing together!
No matter how you incorporate holographic elements into your look, confidence is the best accessory. So put a smile on and get out there and strut your holographic stuff! (3)
Cherie Corso's Fashion trends for 2020/2021
Capes and jackets.
2. Watch for jackets with the military flare, lots of buttons pocket secret compartments.
3. Embellish track wear running suits with lots of sequins on them.
4. Comfortable fabrics that don't have to be dried cleaned.
5. Bright colors big patterns.
6. Vinyl shiny fabrics.. T-shirt's with messages.
7..Layers and mixtures of texture.
8. Crazy pants big bright pattern sequence ruffles.
9. Coral is the Pantone color. (4)
Fashion Trends 2020 Spring Summer
Looking at 2020 fashion trends from The New York Fashion week, where Marc Jacobs thrilled the world with a performance of 54 dancers and 80 models . The show showcased lush fashion that encapsulates the 2020/2021 fashion trends.
Spring 2020 fashion week showcased unique design from Hedi Slimane, Miu Miu, Khaite, Rodarte, Christopher John Rogers, among others. New York Fashion Week displayed a lot of vibrant colorful clothing's with elevated tailoring (5).
Hedi Slimane's Spring 2020 Fashion Trends
Hedi Slimane's spring 2020 show focused on denim jeans, skirts, cut jeans worn with blouses. There is also a display of furry coats, suede jackets, and leather shirts. These show that denim can be styled in different unique ways. (7)
Another display that was stunning from Slimane was the dresses and skirts that showed the 1979's fashion of the French.
Fashion Trends Autumn/Winter 2020
Fall /winter 2020 fashion trends is characterized by a foreseen sense of doom. This may be as a result of the precarious nature of the planet. In some winter couture garments, apocalypse was crafted on them either extremely minimalist or utilitarian, or inspired by films like the Matrix. Nineties grunge was everywhere. The craft entails that the world is coming to its end (6).
Fall/Winter 2020 Fashion Trends- Politics, Environment, War and Gender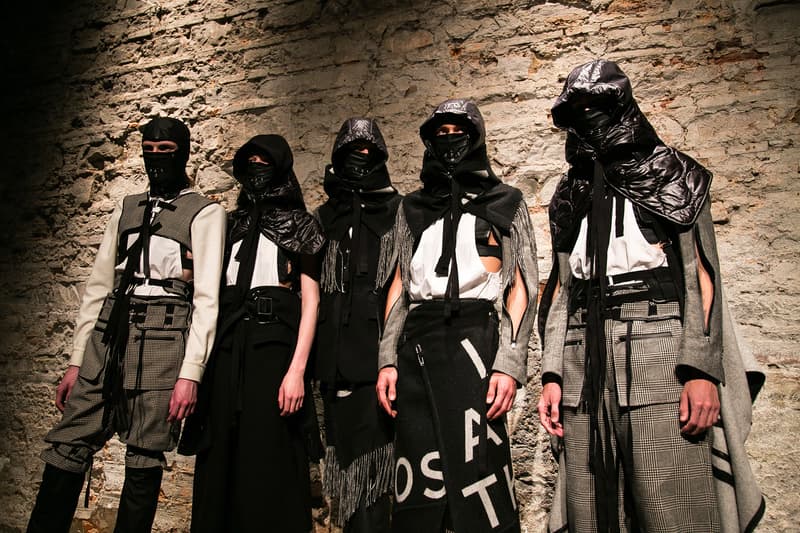 Politics was another theme showcased in the fall/winter collection 2020. The imagery envisaged environmental hazards, war and gender.
However, these designers were inspired by the 1970's activists who revealed what was happening in their environment and future problems facing the universe.
It was as a result of this inspiration that the 2020 designers used as a backdrop to reflect the society, gender, environment and government in their contemporary designs.
Fall/Winter 2020/2021 Gender Fashion Trends
Not only these, the winter 2020 fashion trend has a play of gender in some of the designs. Fashion designers achieved this by crafting women inspired items for men likewise crafting men's wear inspired items for women. Others created unisex garment which is more appreciated.
Almost everyone, from young designers to major fashion houses, played with gender in some way for the winter 2020 fashion trends. Some did so by crafting menswear-inspired items for women, while others did so by presenting unisex garments. As a result of this, some of the major fall/ winter 2019-2020 fashion trends are suits, loose trousers, and big-shouldered jackets and blazers.
The 1970's Fashion trend in Winter/Fall fashion trend 2020/2021
There is a display of the turtle neck tops, the bell bottoms, the corduroy jeans, the long jackets, the double breasted pockets, the stockings, the pantyhose, earthly colors and many more.
Micheal Kors is a leading example of designers who incorporated the seventies fashion trend in their labels. MK got his inspiration from his days partying at the famous Studio 54, where he secured the logo for his label.
However, "the styling was as Seventies as it gets, as models were clad in long, belted dresses, earth-toned leather, neckerchiefs, with their hair styled to look big and fluffy. One of the models was clearly styled after Diana Ross, in a shimmery purple dress, big boa, and gorgeous curls".(8)
Other designers who revived their 1970's labels were;
Naeem Khan Khan in the 70's apprenticed with Roy Halston, a designer who has the craft of adding trousers to women's fashion and also crafting maxi dresses and caftans.
We can see Khans winter collection reflecting Disco glamour trousers and maxi dresses.
Hedi Slimane and Celine took us back to the 70's and showcased the much talked about pleated A-Line skirts, Culottes and tweed blazers. Flared trousers and elongating blazers.
Kate Spade on the other hand revived the high waisted suits, flared trousers, elongated blazers with vibrant colors.
Sources
5. https://wwd.com/fashion-news/fashion-trends/the-7-biggest-fall-2020-fashion-trends-from-new-york-fashion-week-1203485617/
6. https://www.marieclaire.com/fashion/g29024057/spring-fashion-trends-2020/%E2%80%A2%E2%80%A2%E2%80%A2
7. https://www.marieclaire.com/fashion/g29024057/spring-fashion-trends-2020/