Best Shoes For Hurdles
Hurdles are a common part of track and field events. They're also one of the most challenging obstacles to overcome, as they require you to jump over them while also maintaining your speed.
So what makes the best shoes for hurdles? We've got some tips for making sure you have the right footwear for this challenge.
Best Shoes For Hurdles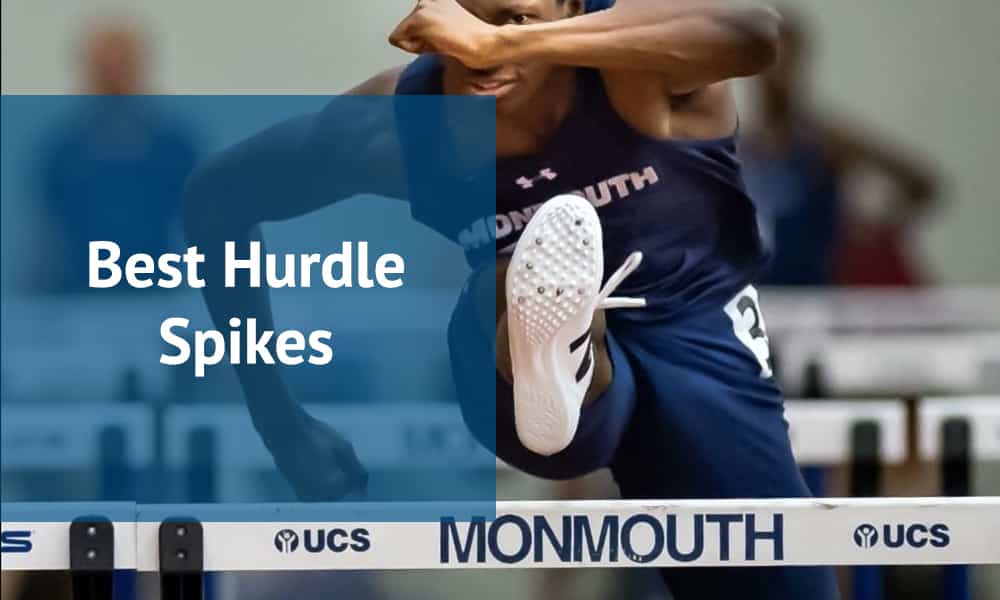 Trying to find the best spikes for hurdles can feel like a bit of a maze. There are many factors to consider like durability & flexibility.
Hurdle spikes need to be durable, As even the best in the world hit hurdles during the race and training.
To maintain optimum speed during the race athletes need to drive across the hurdles, maintaining the speed as efficiently as possible. To do this, the spikes need to be flexible enough in order for the hurdlers to achieve the best range of movement.
Not only are the sprint hurdles to think about, but there are also 400m hurdles to consider. As the 400 m is different, it will require a slightly different sprint spike. But I will go into all of the various options below.
Here are the Best Spikes For Hurdles in 2022
Nike Air Zoom Maxfly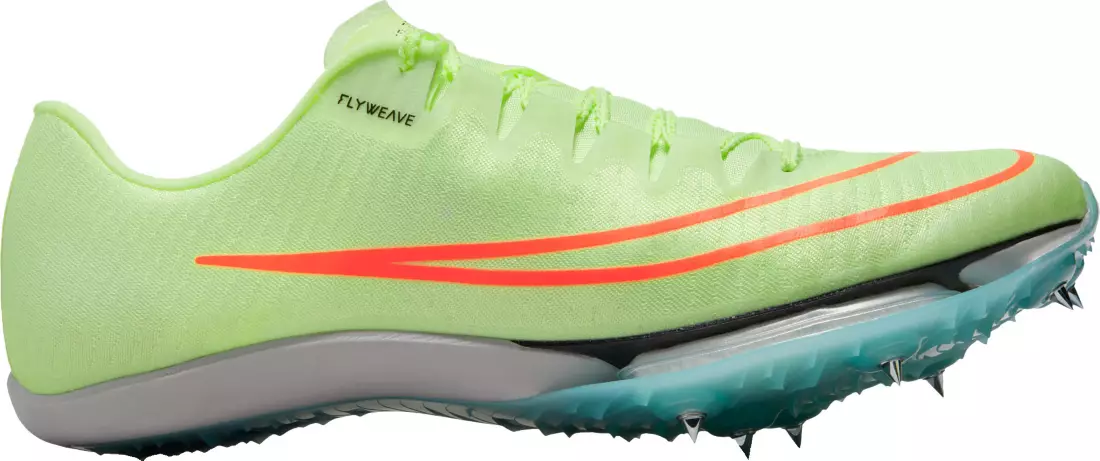 Nike Air Zoom Maxfly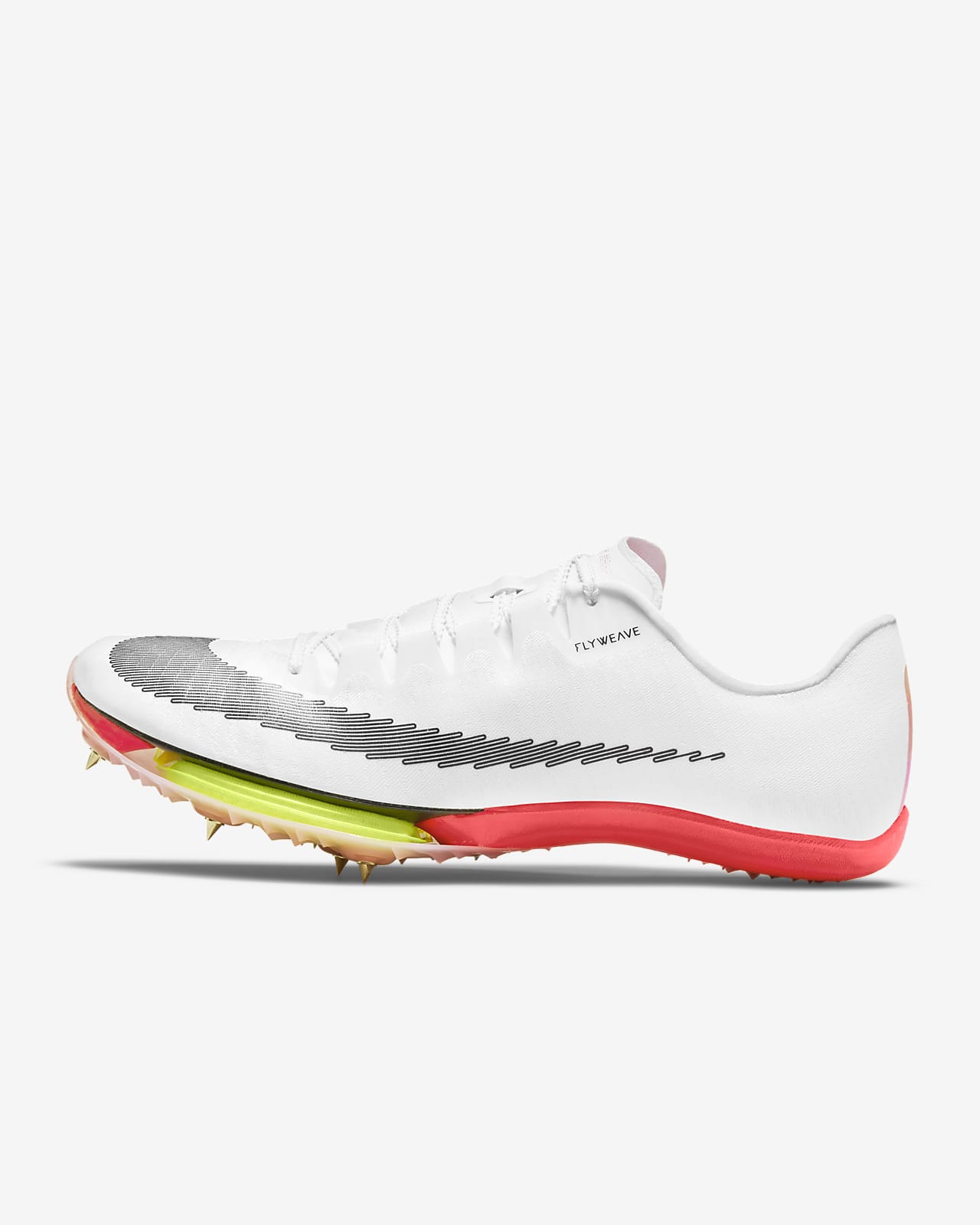 Nike Air Zoom Maxfly
The Nike Air Zoom Maxfly has been a big talking point for many athletes and sporting pundits for the last year since I've been out. Nike completely changed again with the new place, incorporating a cushion-type construction that helps propel the athlete down the track.
While wearing the Nike Air Zoom Maxfly for hurdling, they can take some time to get used to as the spike plate moves differently from other traditional spikes. But once you've overcome the different feelings of running on off the hurdles, you'll love the Nike Air Zoom Maxfly.
Nike Superfly Elite
Nike has had this design of spike for quite a while now, And it's been one of the most popular sprint spikes for many years.
I think the Nike Superfly elite spikes are great for hurdling as the spike plate allows you to rotate nicely off of the hurdle, Allowing to put power back into the track as quick as possible.
The material which the upper is made from is durable enough to withstand hits from the hurdles. It's not padded in any way so if you do clip the hurdle with your trailing foot. It could cause slight pain.
Adidas Adizero Fineese
adidas Unisex's Adizero Finesse Running Shoes
adidas Adizero Finesse Shoe
The Adidas Adizero Fineese spikes aren't the most aggressive spikes which Adidas offer within the sprints. With that in mind, it's perfectly designed for sprint hurdling.
Now onto the spike plate. I've got to say this particular design and construction of the spike plate is one of my all-time favourites in any spikes. It has an excellent flexion needed to put all your force into the track, but still allowing enough movement, so it doesn't feel like your foot is being forced into a non-natural position.
Some of the older models of the Adidas Accelerator are quite a bit cheaper than the newer models. They are exactly the same. The only difference is the colour scheme.
Puma Evospeed Sprint 10
PUMA Evospeed Netfit Sprint 2
Puma really bounced back onto the scenes again after Usain Bolt wore their spikes during the 2008 Beijing Olympics where he rewrote history setting multiple world records.
We know Puma has an excellent pedigree for sprint spikes, but they also convert over to the hurdles as well.
The upper is well made from a synthetic material which is strong and durable. It's seamless, so there are less weak points throughout the shoe.
And material hugs your foot nicely while you wear them, giving you a sock-like feeling.
If we look at the spike plate, it's not aggressive at all. It's very comfortable to wear, allowing a good range of motion which is perfect for sprint hurdling.
New Balance 100v3
New balance is another manufacturer which have progressed over the last few years. New balance has managed to bridge the gap between sportswear and fashion. There's a lot of their athletes wearing their branded Apparel not just at the track but for casual wear as well.
This spikes of certainly turn heads with designs which you don't usually see. The new balance 100v3 Are certainly no different.
The sock design comes up much higher than most other spikes. I can't see there being any immediate performance gains from having this. But if you think it looks good then definitely get the shoes.
It's an all-round well balance spike, which isn't too aggressive and is comfortable to wear for long periods of time. The Synthetic upper is durable and breathable, keeping your feet well ventilated.
Best Track Spikes For 400m hurdles
Now let's take a look at the best bikes for 400m. There are many aspects that are the same to the sprint hurdles. But the main difference is aiming for a pair of spikes which are comfortable to wear for 400m.
One of the biggest technical aspects to the 400m hurdles is being able to run round the bend at speed and hurdle at the same time. Choosing a pair of spikes which allowed to do this is imperative.
Some athletes for the 400m hurdles also opt for middle-distance spikes. This is because they are very well built and have excellent support around the foot, protecting you from damaging your feet when you inevitably hit the hurdle.
Conclusion
As you can see, there is a vast range of hurdle spikes. Although there are no specially adapted sprints spikes for hurdles, you can find the best-suited ones from the Sprint category.
I always go for ones that are structurally supportive, Not only will these help with preventing injuries, But also protect your feet on those occasions when you hit the hurdle.
Durability is also essential. The last thing you want is spending Hard and money on hurdling spikes. Then on the first outing hit some hurdles and split the shoe, rending them useless.