The best shoes for 2017, according to us, are the Birkenstock Arizona Soft Footbed, the Birkenstock Arizona Soft Footbed Strappy Sandal and the Birkenstock Madrid Birko-Flor Sandal. The Arizona is our go-to shoe for the entire year. It's great for work or play and has a rugged sole that can handle all kinds of weather. Plus, it comes in an array of colors so you can match it to your outfit or mood.
The strappy sandal is also a great choice because it works as both a casual summertime sandal and a dressier evening shoe. It has a thick strap across the top that makes it comfortable enough for walking around town all day long but still looks nice enough for dinner out. If you want something more dressy, then go with the Madrid Birko-Flor Sandal because it comes in all sorts of colors from neutral to bright hues so you can coordinate with just about any ensemble or occasion.
Best Shoes For 2017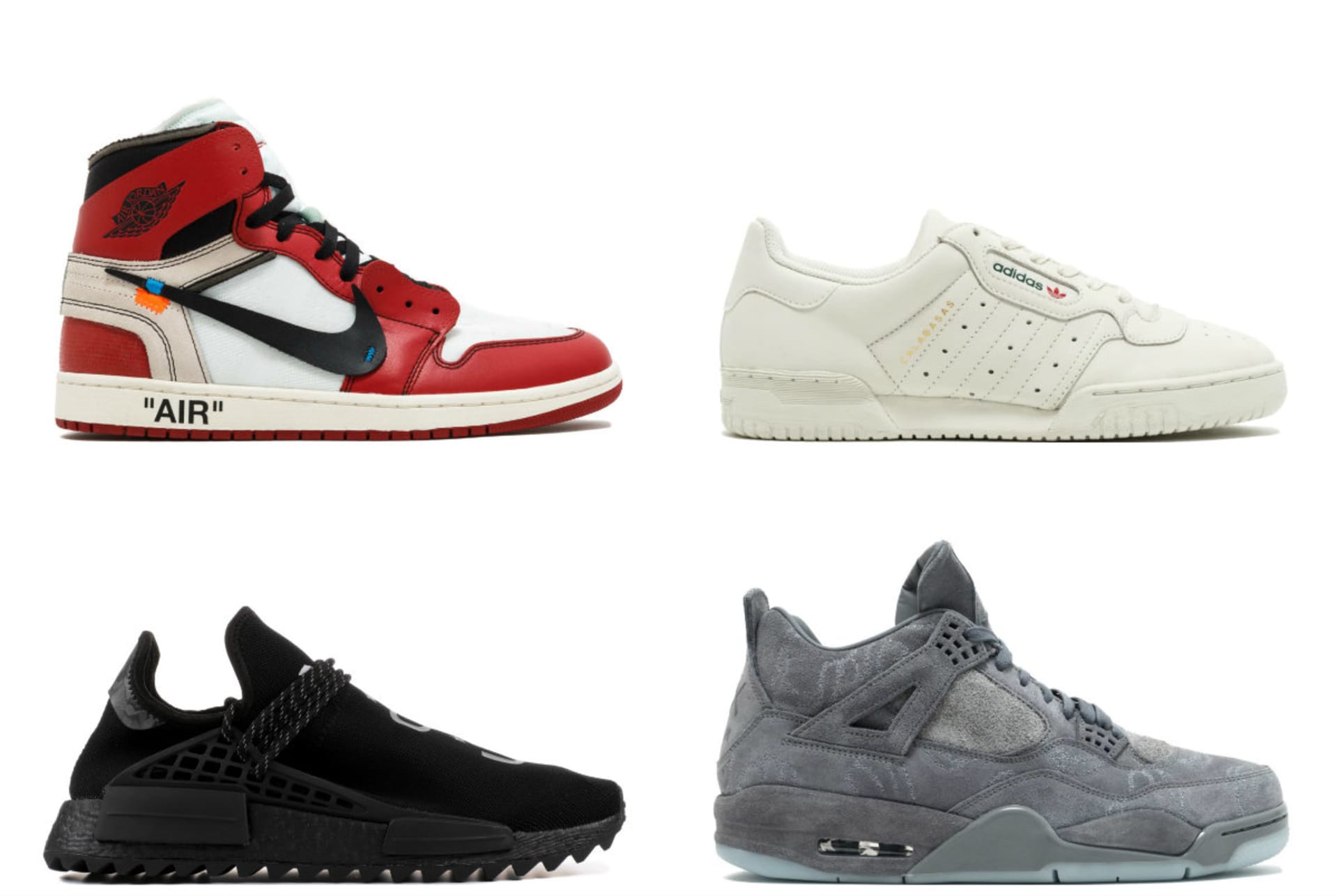 2017 was the best year in sneakers in a long time and proof that a free market, I mean competition, produces the best product for the consumer. Adidas took the piss out of Nike last year, but the brand answered back this year, dropping collaborations and new sneakers left and right. Not to be outdone, Adidas had a few tricks up its sleeve, too: Giving Pharrell the shoes that his fans have always wanted, diversifying Kanye West's line, and innovating new technology. Virgil Abloh also stepped into the game, dropped 10 sneakers with Nike, and, literally, ripped the footwear world apart.
People could punch each other out over the best sneakers of the year—and quite a few did at lineups over the past 12 months—but here are Complex's Best Sneakers of 2017.
10. Nike LeBron 15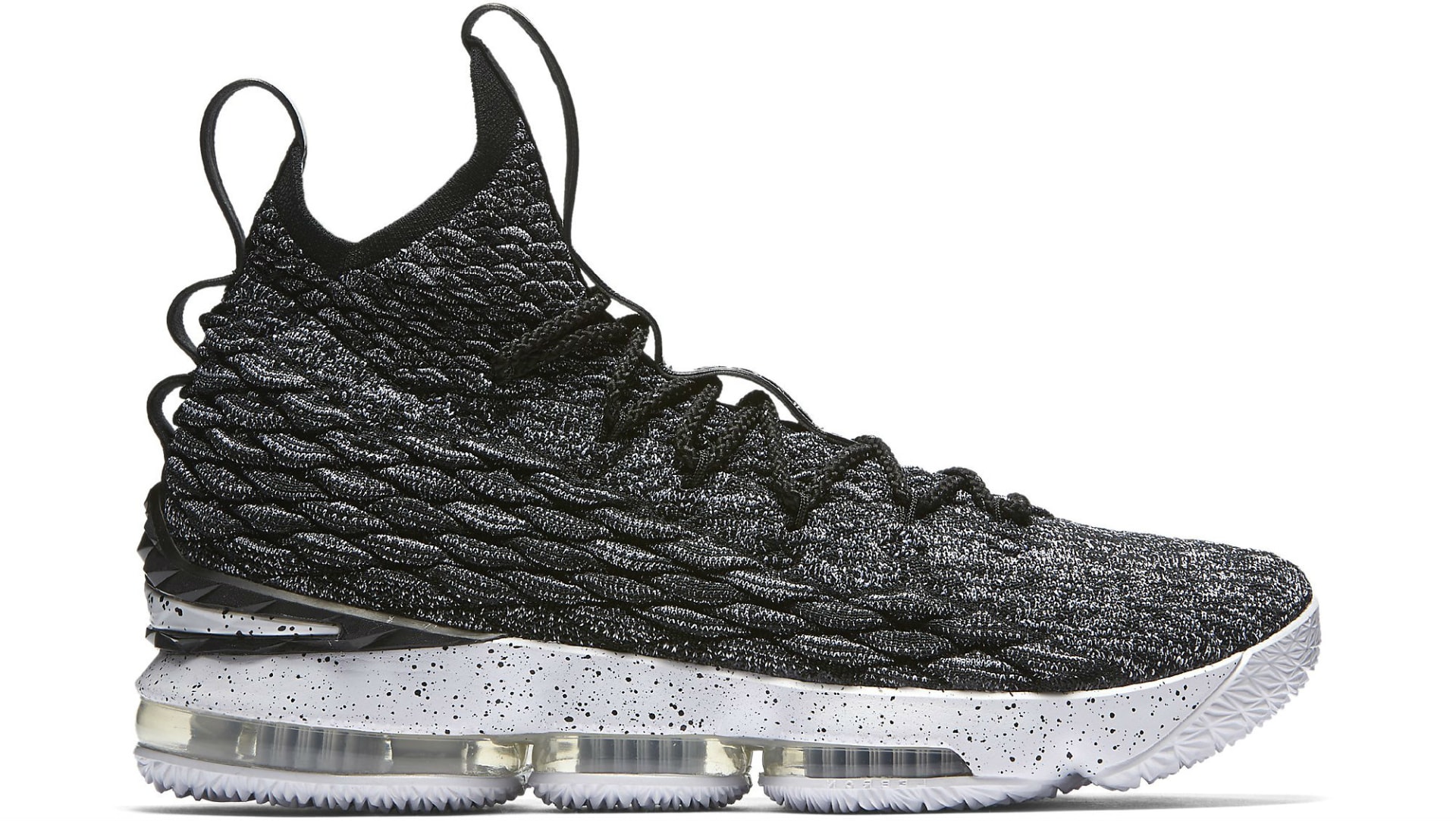 Nike needed to fix its signature sneaker for LeBron James. The line didn't really take off until it was reimagined with the 7, which released to fanfare in 2010. The success continued with subsequent releases and the money kept rolling in. That was until the LeBron 11, where the price (some pairs were as expensive as $295) didn't match the public's desire for bulky basketball sneakers. The past few years have been rough for Nike Basketball, with Foot Locker admitting they couldn't sell the shoes and the brand forced out of the head of its basketball category. Things changed in 2017 with the release of the LeBron 15, which was a step in the right direction. The sneaker follows the sock shoe trend (although many are growing tired of that, too), and it was debuted at Ronnie Fieg's Kith fashion show by LeBron James himself. This is being followed up by a collection of James' sneakers designed by Fieg, who said last year, "LeBron's sneaker legacy is one of the best I've seen in my lifetime." Now Fieg gets to add to it.
9. Roc-A-Fella Records x Nike Air Force 1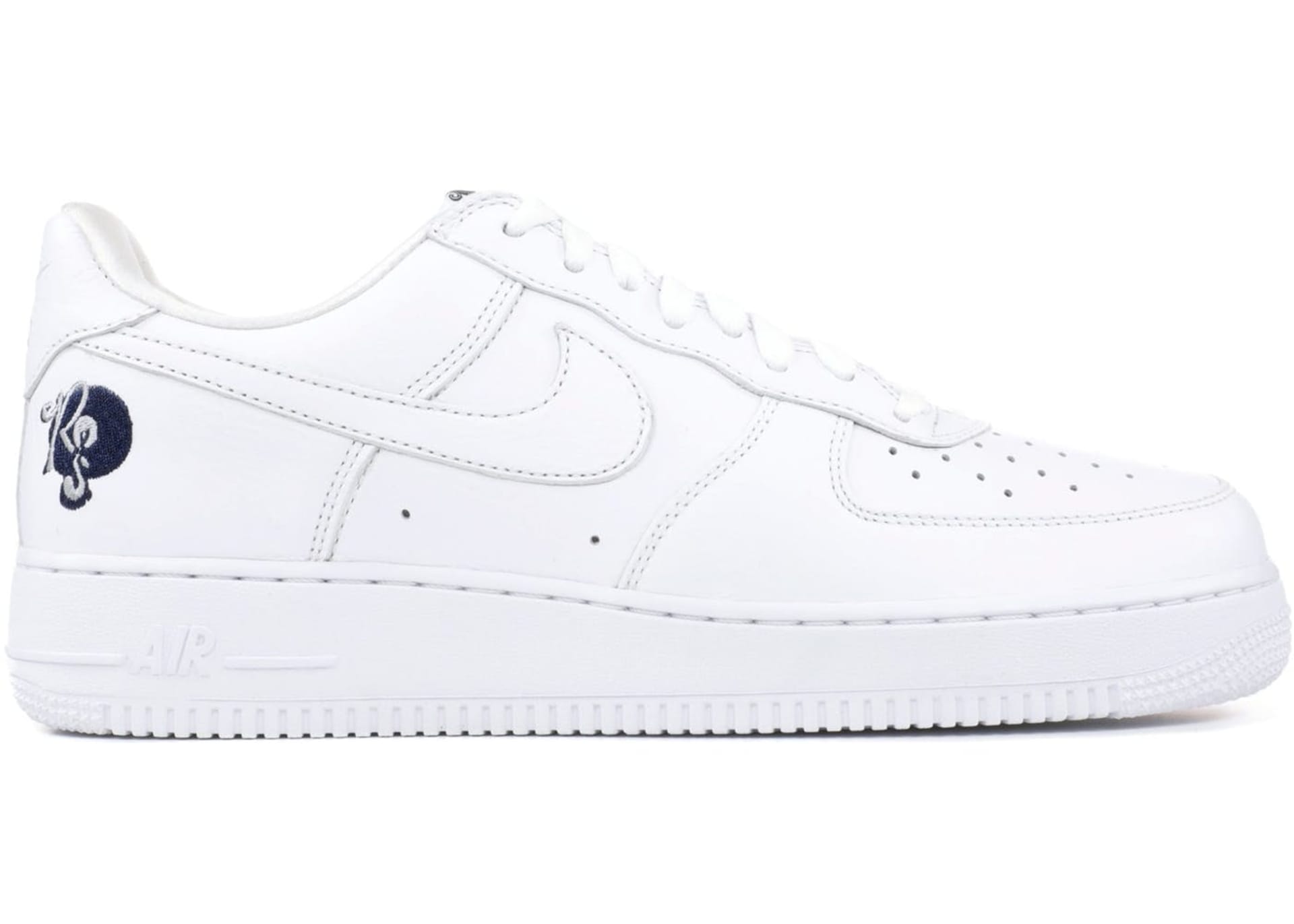 Roc-A-Fella Records may be no more, but the chain still remains. And the nostalgia around the label that Jay Z started with Harlem natives Dame Dash and Kareem "Biggs" Burke grows by the year. This was proven with the re-release of the label's Air Force 1, which first surfaced in 1999 as a promo-only sample and later saw a limited release in 2003. Nike decided to drop the shoe this year at ComplexCon, with wider distribution happening everywhere from Tier 0 shops to Foot Locker. The shoe itself, though, almost didn't happen back in the late '90s. As the story goes, Drew Greer, the Nike employee, who came up with the idea for the Roc-A-Fella Air Force 1, almost got fired for making the shoe without going through the proper internal channels. But a good idea is a good idea, and 18 years later Nike's fully backing the shoe.
8. Adidas Yeezy Calabasas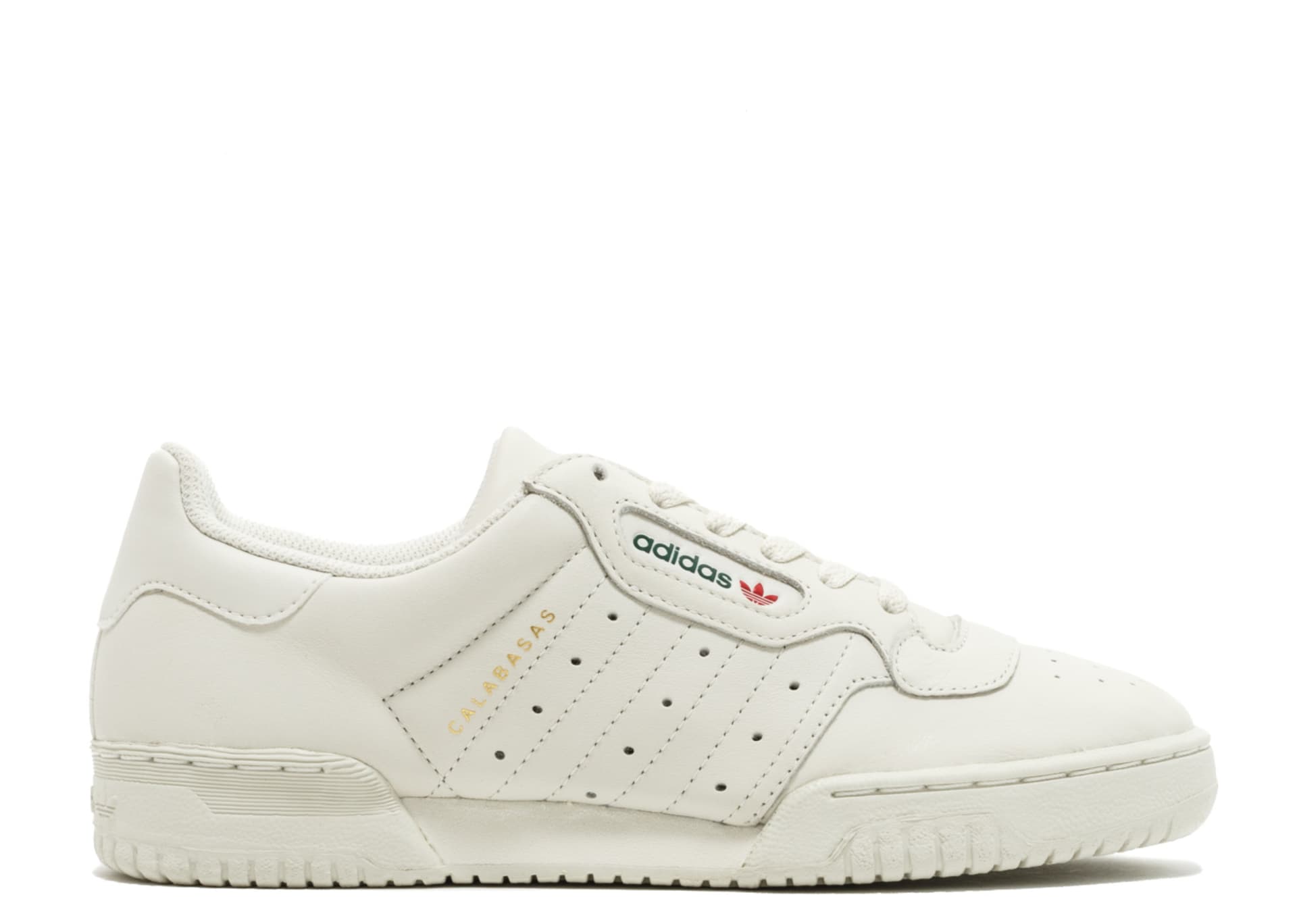 Kanye West proved that people would buy anything with the Yeezy logo on it this year when he reworked the Adidas Power Phase, a workout sneaker from the '80s. He renamed it the Calabasas, an homage to not only where he lives, but also falling in tradition with Adidas' history of dedicating sneakers to cities all around the globe. The Power Phase might be an obscure model to some (many mistakenly called it a ripoff of the Reebok Workout), but the shoe has had a cult following in Boston for years, being given the nickname of the "Yum Yum." Kanye and Adidas dropped the sneakers in both an off-white and a grey, and they were the first Adidas Yeezy that didn't have a price tag over $200 and didn't make people break the bank on the secondary market. It also showed that Kanye's settling into the dad phase of his life, and is okay with wearing all-white sneakers that don't make an overt statement. Based on the response, the public showed that they were fine with this side of Pablo, too.
7. Nike Zoom Fly SP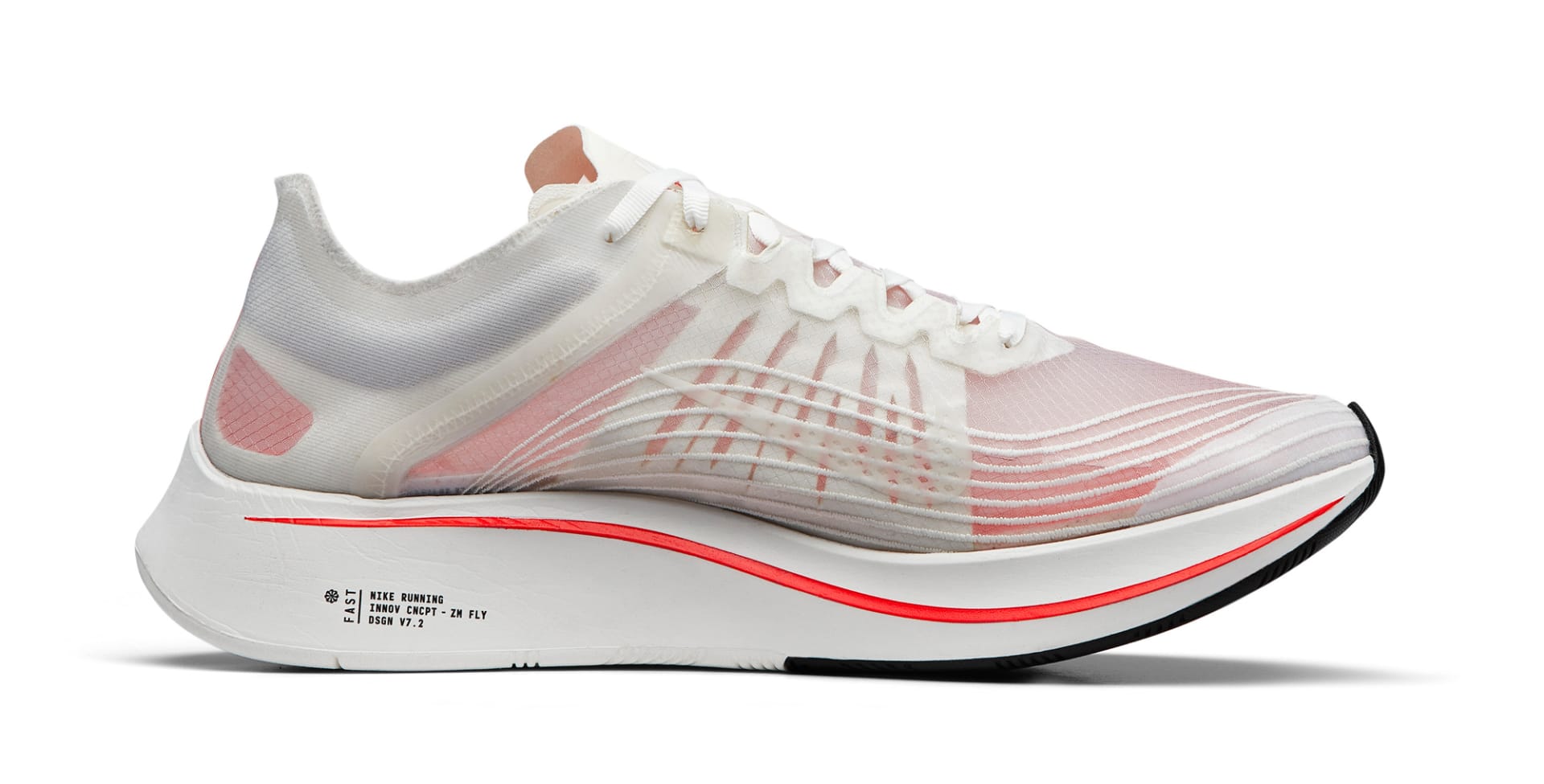 Nike set out to do the impossible once again: Create a pair of sneakers to help someone run a marathon in under two hours. Running on a special track in Monza, Italy, Eliud Kipchoge came within 25 seconds of breaking the two-hour mark. The sneaker he ran in, the Zoom Vaporfly Elite, was released in limited pairs at marathons in cities across the world. Nike made a takedown version of the shoe, the Zoom Fly SP, that became a cult favorite this year. It was reminiscent of the Nike Flyknit Racer from 2012 and showed that the brand is still dedicated to innovating in sportswear. It was refreshing to know, however, that a true performance sneaker can still be cool on the when the industry is dominated by lifestyle sneakers designed by rappers and entertainers. Virgil Abloh remixing the Zoom Fly for his "The 10" collection with Nike just further proved its credibility.
6. Tom Sachs x Nike MarsYard 2.0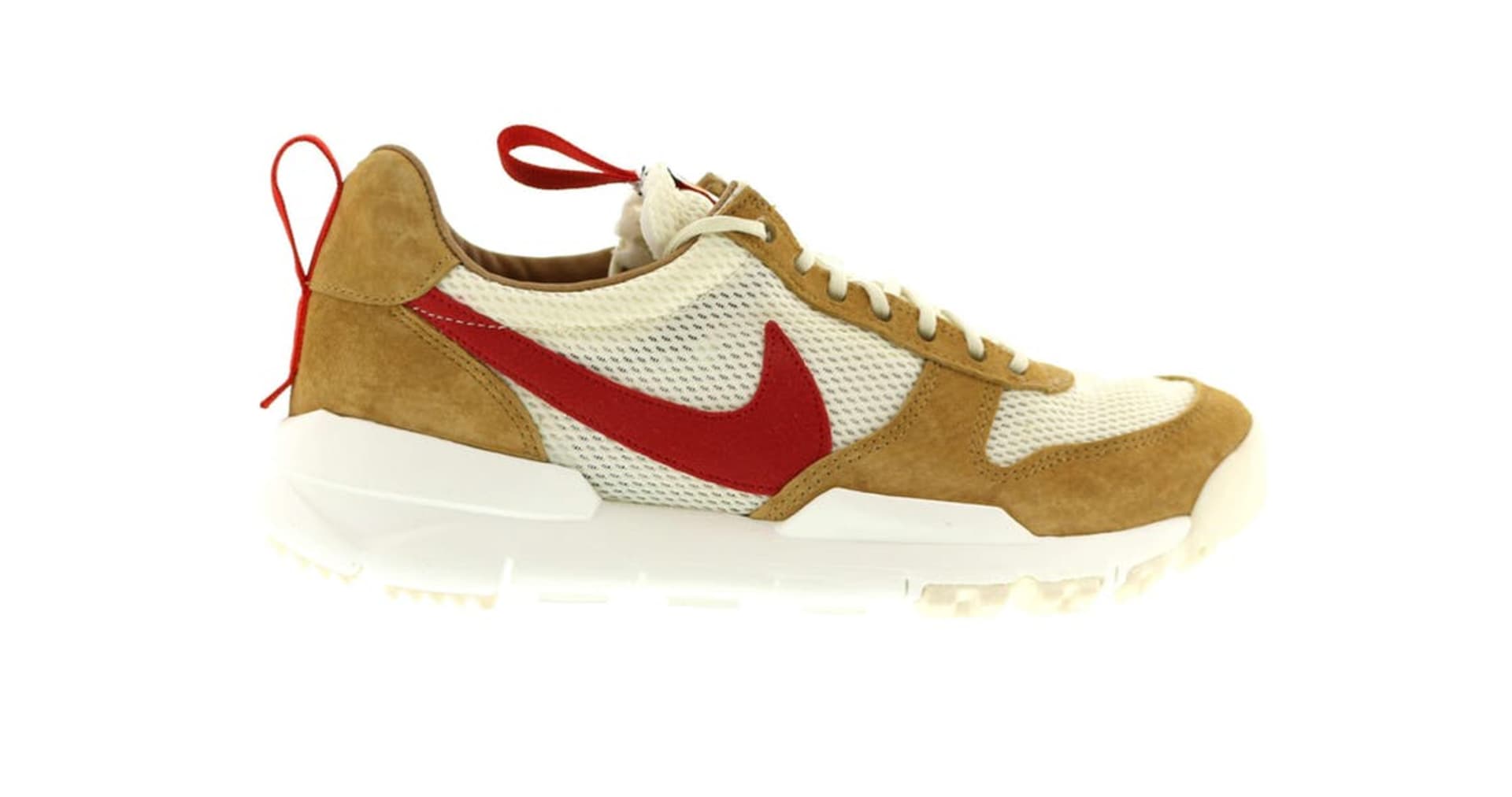 When discussing Tom Sachs' second go on the Nike MarsYard with a coworker, he said, "A lot of people don't even know why they like that shoe." That might be true. But there's also a visceral reaction to something being good that's undeniable. If you need a brushing up on this sneaker's history, here's the short of it: Artist Tom Sachs first got a crack at doing this sneaker back in 2012 and designed it from actual NASA vectran material. Unfortunately, that resulted in the shoe falling apart for some people who wore it. Pairs resold for a fuckload of money, and very few individuals actually owned them. Nike brought the shoe back this year, replaced the space nerd fabric with regular mesh, let people in New York City complete a space camp to buy the sneakers, and everyone caught onto them. The redesigned sneaker, which is a blend between a 1970s upper and 2010s midsole, is the right blend of retro and futuristic. It straddles the line between vintage cool and tomorrow's tech. It's what people see as aspirational about NASA and why this project works so well.
5. N*E*R*D x Adidas Pharrell HU NMD Trail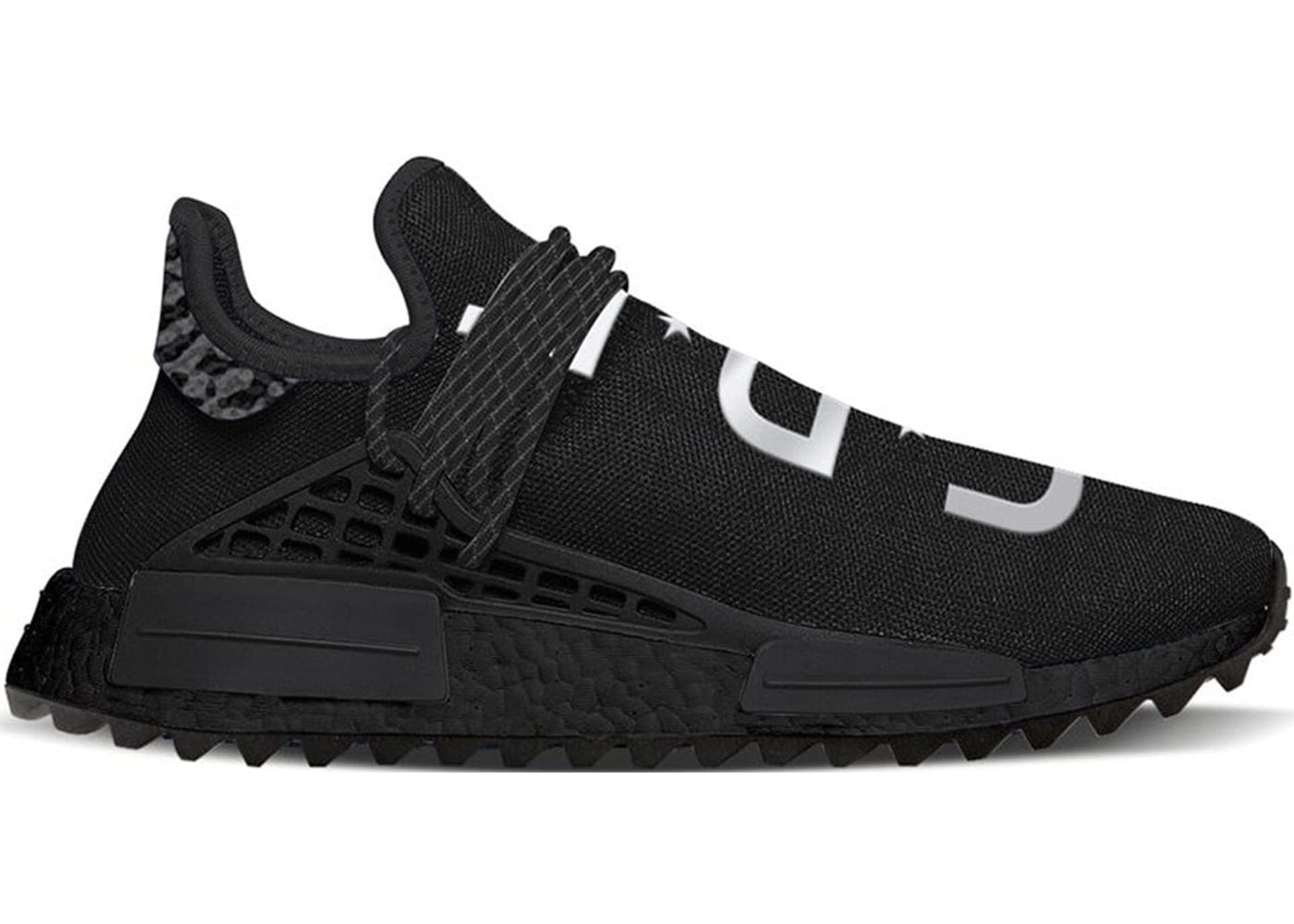 Pharrell, surprisingly, had a bigger year in sneakers than Kanye West. Part of it was due to his big role at ComplexCon, where he released a limited-edition version of his Adidas NMD sneaker that paid tribute to his group, N*E*R*D, who also headlined the event. The N*E*R*D sneakers were limited to 300 pairs and re-selling for over $5,000. Pharrell's been doing sneakers since he did a Dunk with Nike in 2003, and his influence has yet to fade. In fact, it's growing stronger by the year. His team at Adidas has found a way for him to make mainstream product and niche, culture-centered sneakers. It's such a no-brainer for Adidas to put N*E*R*D on a Pharrell sneaker with Boost and literally make people fight over them. This easily became most-hyped sneaker of ComplexCon 2017.
4. Kaws x Air Jordan IV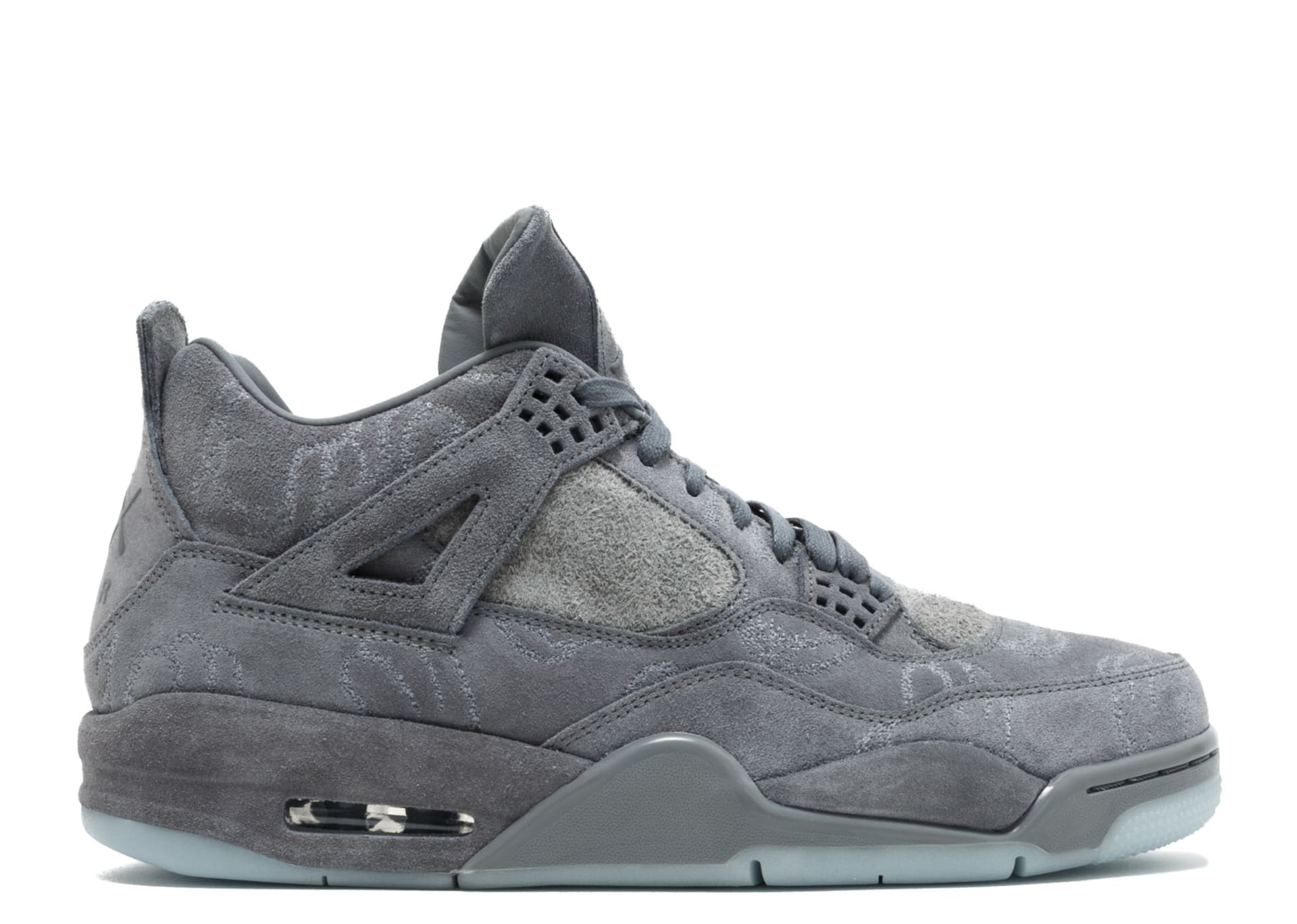 The Kaws x Air Jordan IV collaboration has been written about so many times this year that there's literally nothing else to say about it. Kaws did an Air Jordan, and it was really, really good. It had his artwork on the upper, his "XX" replaced "Nike" on the heeltab, they had glow-in-the-dark outsoles, and they were released in limited numbers, making them feel special. Jordan Brand tried to pull a fast one by having everyone believe the black pair was only for friends and family only to have them release on Cyber Monday, which was wild corny. But the first, grey pair was so good, that it makes up for the Hype Games. The best thing about the collaboration, however, is that Kaws himself didn't want to wear the sneakers. Instead he wanted others to enjoy them, because he didn't want to have awkward conversations about the shoes.
3. Nike VaporMax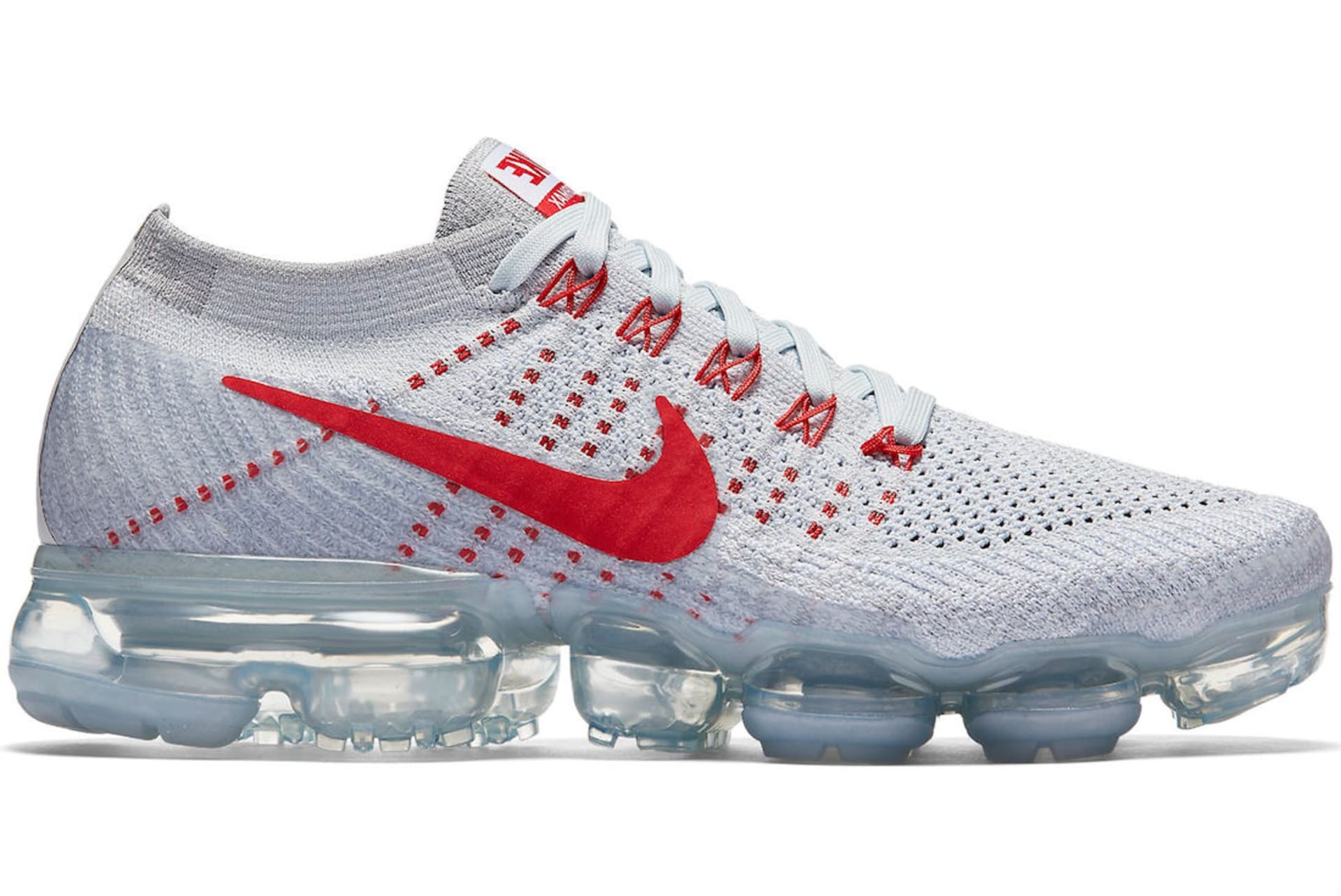 The biggest boost to Adidas gaining ground on Nike wasn't just the signing of Kanye West, but what the brand was putting in its midsoles. Nike had to answer Boost because its Air Max line had gone stale and Zoom is hard to sell to people because it's not visible. It was time to go back to the R+D facility and come up with something new. The result was the VaporMax, the first 100 percent Air midsole that Nike has ever put on the market. The technology had been in the works for quite some time, and former Nike designer Steven Smith, who worked on the bubble in 2009, also helped deliver the unit. The VaporMax wasn't just a popular shoe this year, but it firmly proved that consumers are still interested in new sneaker designers, which is always refreshing.
2. Off-White x Air Jordan 1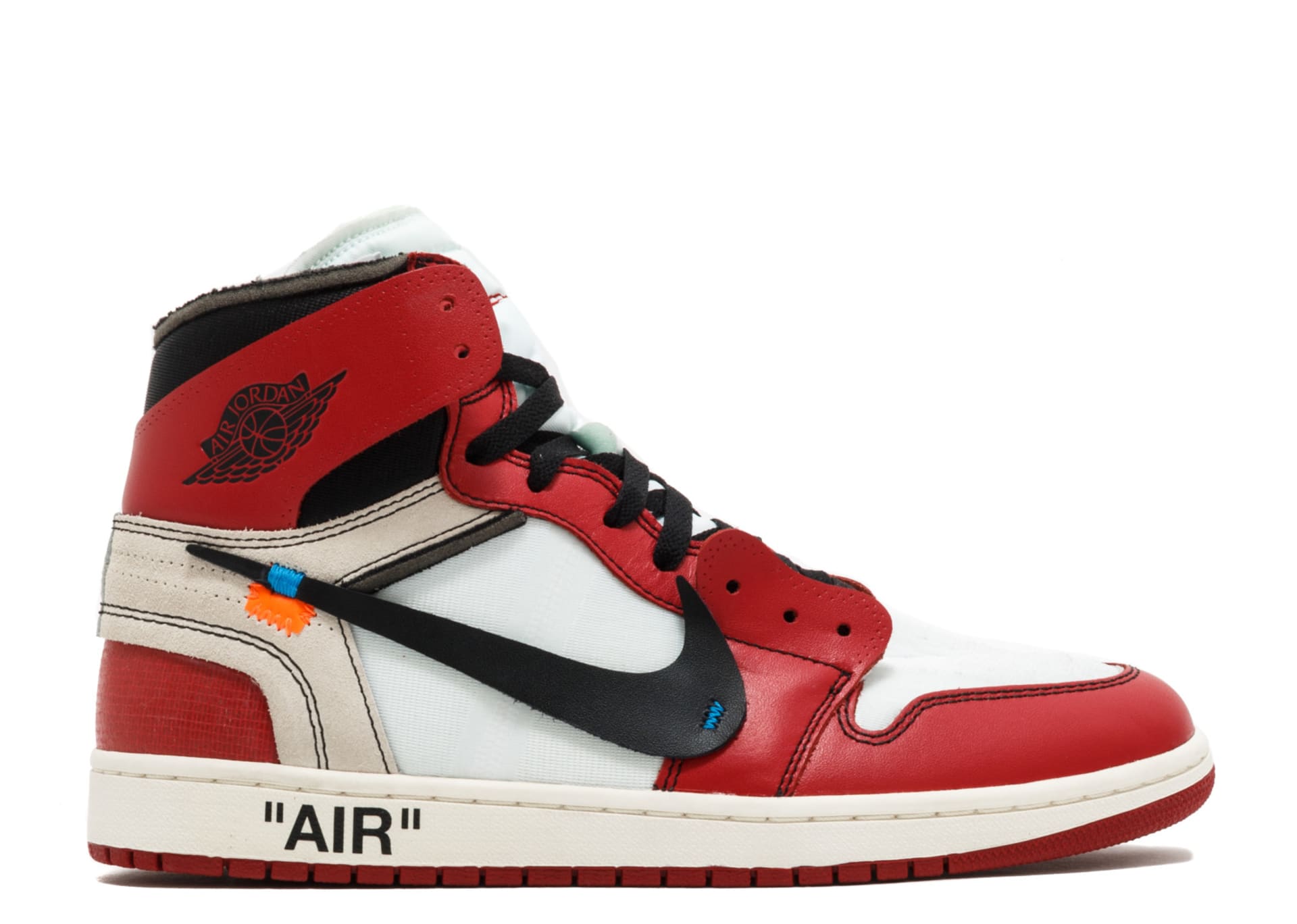 The stories have been written about how legendary Virgil Abloh's work on the Air Jordan 1 was in 2017. And they're all true. He took the most cherished sneaker in North American sneaker culture, ripped it to shreds, built it back up, and came out on top. Not only did the sneakers represent Abloh's hometown of Chicago, but the marketing strategy behind them was brilliant. He utilized his rolodex and gave the sneakers out to his celebrity friends, including Drake, Travis Scott, and Michael Jordan, and hand-scrawled their names on the sneakers with a Sharpie. It only furthered the folklore of Virgil's Air Jordan 1. Some O.G.s turned their heads at these shoes, but most gave Virgil props for having the balls to do something so bold to the sneaker that started it all for many.
1. Off-White x Nike Air Presto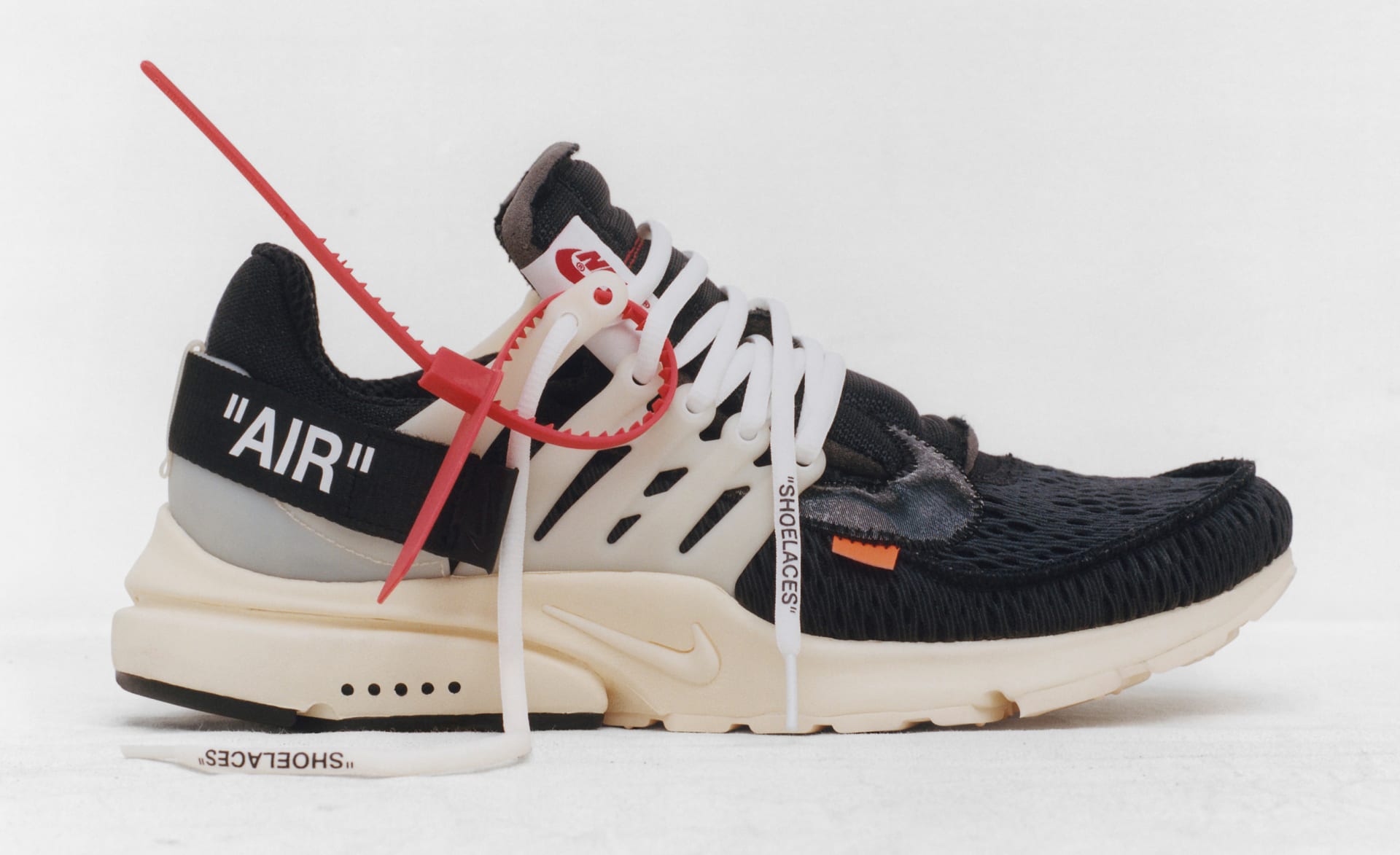 Surprise, motherfuckers! I know, you thought you were going to scroll to number 1 and see the Off-White x Air Jordan 1 here. But, nope. Not happening. Don't get me wrong, that was a great shoe, even if it wasn't for everyone. But it was one-upped by a more low-key sneaker from his "The 10" collection with Nike: The Air Presto. When I went to ComplexCon and asked a bunch of industry movers and shakers what their favorite sneaker of the year was, the answer I got was overwhelmingly for the Presto. A lot of folks say they're not huge Presto fans, because they don't want to wear a sock, I mean T-shirt, on their feet. But Virgil was able to transform the model in a way that differentiated it from the standard iterations of the shoe. The tongue was added, which is arguably the biggest knock against silhouettes like this, a Swoosh was put down the side of the upper, and, all in all, it was better than Tobie Hatfield's original rendering of the model. Not many people can say they did that. Even if the Off-White label was stripped from this sneaker, it would still be the best sneaker of the year—it was that good.